If you didn't already know, today is World Book Day. So I thought I'd show you my current favourite three books.
3. Men, Money and Chocolate – Menna Van Praag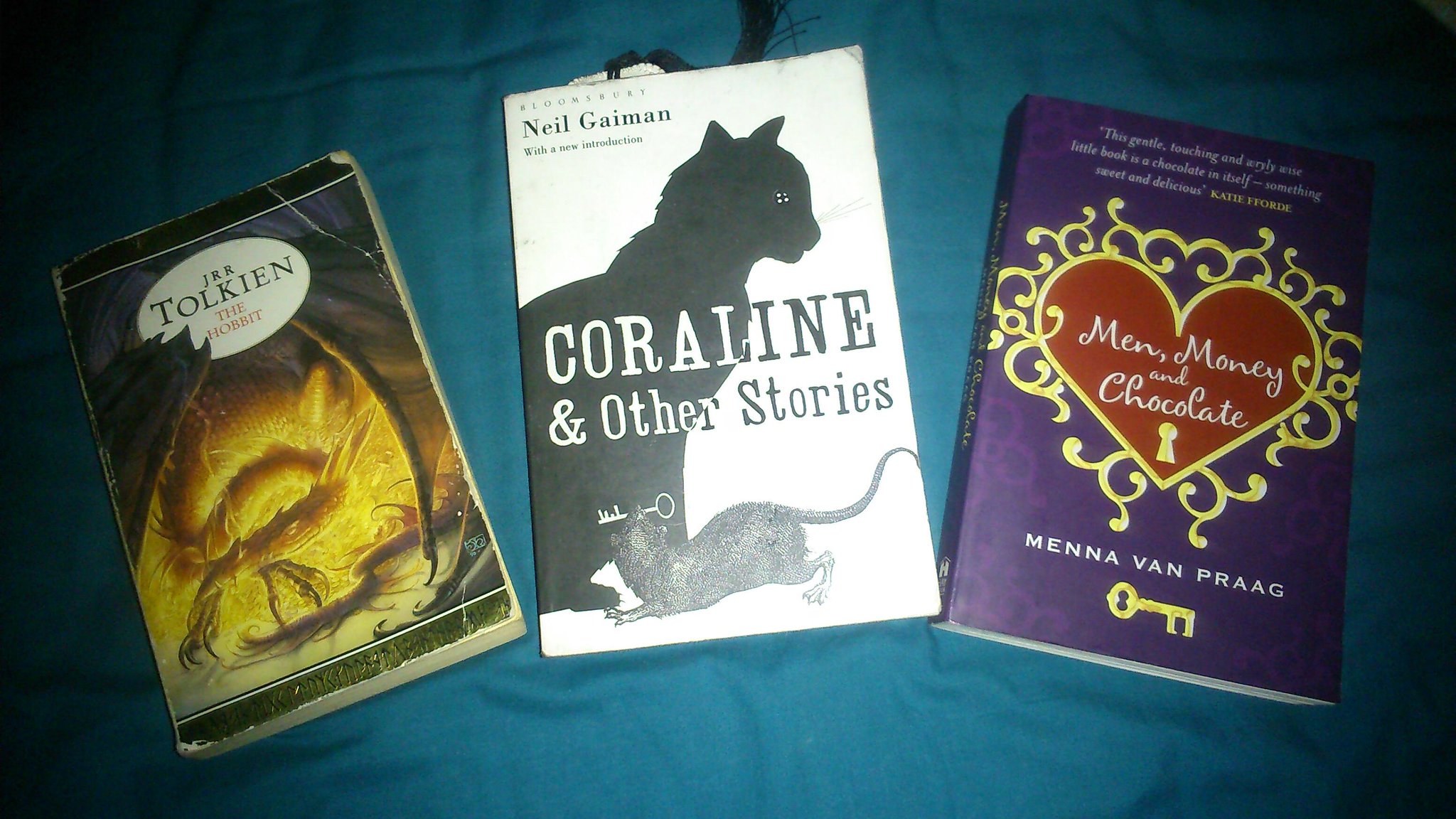 Looking through my bookshelves has made me realise a couple of things (other than the fact that my room is way too small to hold all the books I want).
Firstly, I need to find my Enid Blyton books (well my mom's actually). They will always be on my list of favourites, and I haven't read them in ages.
Secondly, I really need to expand my reading list. My books are either chicklits or fantasy. There has to be something else out there that I like… Or maybe I'll just stick to being a creature of habit.
Well that's it.. just a short post today…
HAPPY WORLD BOOK DAY!
Go read something…